Conservation of metals
Explore the main issues associated with the manufacture and use of metals in Scotland's built environment, from wrought and cast iron technology to bronze and brass.
Material
Accreditation
Our Advanced Diploma prospectus contains information about all our short courses:
Download our prospectus
Dates
8 January - 18 March 2020
Fees
As a stand-alone short course:£840
Diploma
Looking for a related qualification? Learn about our Accredited Diploma that can be taken part-time or full time.
Explore Diploma course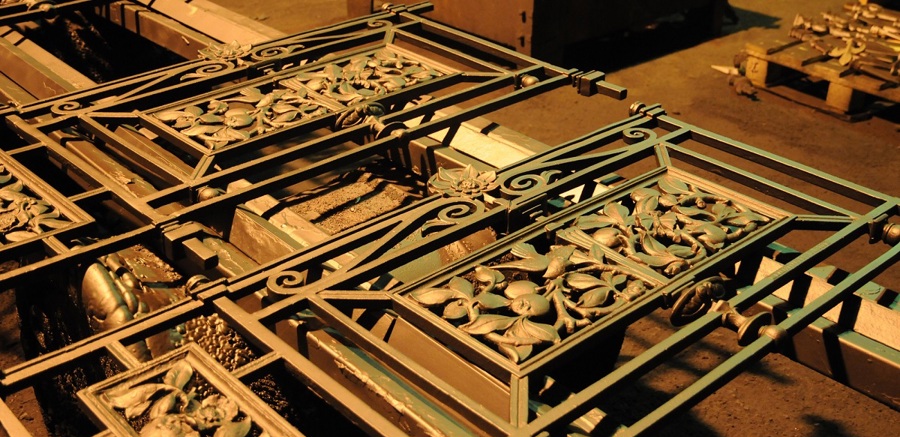 Gain a historic overview of metals in the built environment. Explore innovations from the medieval period to the 20th century, including early innovations in iron production at Carron, and the architectural use of bronze and brass.
What you will learn
In this course, you will:
learn about the cultural significance of metals and examine the fundamental characteristics and physical properties of ferrous and non-ferrous metals
get a better understanding of metallurgical and corrosion processes
learn how to carry out archival research in order to identify original foundry sources and accurate pattern reproductions when necessary
You'll also gain a solid understanding about current conservation principles and how to undertake appropriate repairs, from an initial survey, through to specification, procurement and on-site repair of existing or installation of new material.
With our experts, everything you learn will be according to best current principles of best conservation practice.
Topics covered
Use of metals in Scotland
Scottish industrialisation
Manufacturing processes
Metallurgy
Properties and characteristics
Decay and failure mechanisms
Repair, conservation techniques
Maintenance
Health and safety
Course content
Short courses offer the opportunity to learn about building conservation through lectures, workshops and site visits.
Classes, lectures and presentations
Students benefit from attending classes and lectures taught by national and international experts. Forthcoming lectures are to be confirmed.
Previous speakers have included:
Professor John R. Hume
Jim Mitchell (Industrial Heritage Consulting Ltd.)
David Mitchell, Director of Conservation (Historic Environment Scotland)
Ali Davey, Project Manager (Historic Environment Scotland)
Gordon Urquhart, Postgraduate Course Manager (Historic Environment Scotland)
Potential site visits
Students have the opportunity to participate in site visits. These vary from one year to another.
Previous site visits for this course have included:
Ballantine Iron Foundry, Bo'ness

Larbert Cemetary, Glasgow

Kibble Palace, Glasgow's West End

Gardner's Warehouse,

Glasgow Necropolis

Macfarlane House, 22 Park Circus

Glasgow Central Station

Old Fruitmarket, Glasgow

Merchant City, Glasgow

Bridgeton Umbrella

Carron Works Site

Stirling Town Centre
Assessment
Although our short courses are not formally assessed, students will be awarded a certificate upon successfully completing this course.
A formal qualification can be obtained by studying our Advanced Professional Diploma on Technical Building Conservation.
What our students say
It's one thing to hear about lime mortar in a lecture, but it's an entirely different experience to be able to point it out on a building, and have a go at mixing it.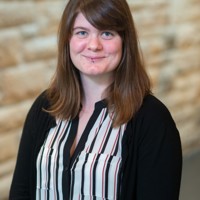 A great introduction to the key issues, materials, skills and techniques that all conservators – from homeowners to industry professionals – have to come to grips with when looking at traditional buildings.
"One of the key things I learned was the importance of maintaining and sustaining traditional skills as a viable career option going into the future. We cannot conserve our past effectively without the proper understanding of those past traditional skills."
Attending has enabled me to share ideas and to network with professionals and like-minded people in the field.