Historic cement and concrete conservation
Examine the recent tradition of cement concrete construction in Scotland's built environment, and its practical conservation issues.
Material
Accreditation
Our Advanced Diploma prospectus contains information about all our short courses:
Download our prospectus
Dates
18 February - 24 March 2020
Fees
As a stand-alone short course:£405
Diploma
Looking for a related qualification? Learn about our Accredited Diploma that can be taken part-time or full time.
Explore Diploma Course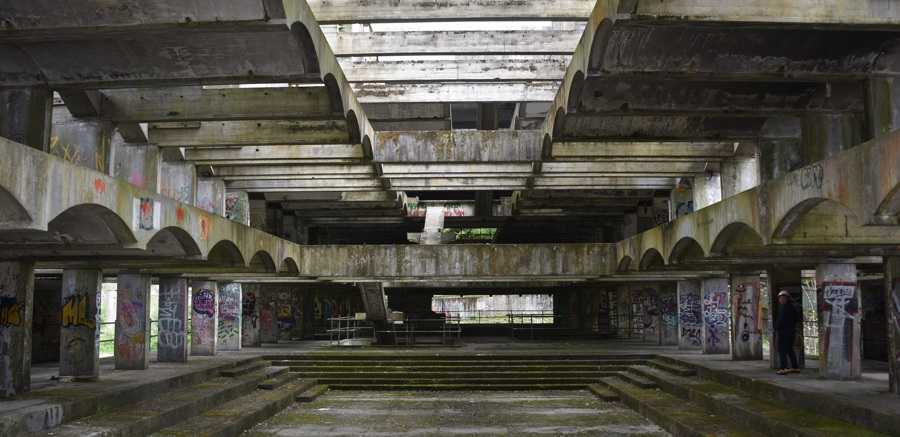 Examine the relatively recent traditions of cement, gypsum and lime concrete construction in Scotland's built environment, and the practical conservation issue surrounding this important traditional building material.
What you will learn
This course will give you an overview of the development and use of concrete since the 18th century and the manufacture of its most common forms.
You will hear about the wide range of structures built using this material across Scotland, from lighthouses and viaducts, to houses and office blocks. You will also learn about the practical challenges faced in repairing and conserving historic concrete structures.
Discover the appropriate methods of surveying historic concrete structures, diagnosing defects and the urgency and practicality of repairs or treatment. Find out how to devise specifications for repairs using appropriate and sustainable materials, safe work practices and working with contractors with the necessary expertise.
Topics covered
Introduction to concrete construction and Scottish traditions
Heritage designation and protection
Concrete materials - composition
Researching historic concrete
Investigation and analysis
Structural considerations
Corrosion in concrete and its treatment
Concrete conservation case studies
Register your interest
Course content
Short courses offer the opportunity to learn about building conservation through lectures, workshops and site visits.
Classes, lectures and presentations
Students benefit from attending classes and lectures taught by national and international experts. Forthcoming lectures are to be confirmed.
Previous speakers have included:
Charles Darley (CD Associates)
Tom Dyer (University of Dundee)
Simeon Wilkie (University of Dundee)
Bryan Dickson (National Trust for Scotland)
Steve Wood, Engineer (Narro Associates)
Carsten Hermann, Senior Technical Officer (Historic Environment Scotland)
Hands-on workshop/lab activities
Students are often offered the opportunity to take part in hands-on workshops or lab activities as part some short courses.
On this short course, you can attend a concrete equipment demonstration. 
Potential site visits
Students have the opportunity to participate in site visits. These vary from one year to another.
Previous site visits for this course have included:
St Peter's Seminary (Cardross)
Lion Chambers
Sentinel Works
St Charles RC Church (Glasgow)
Assessment
Although our short courses are not formally assessed, students will be awarded a certificate upon successfully completing this course.
A formal qualification can be obtained by studying our Advanced Professional Diploma on Technical Building Conservation.
What our students say
It's one thing to hear about lime mortar in a lecture, but it's an entirely different experience to be able to point it out on a building, and have a go at mixing it.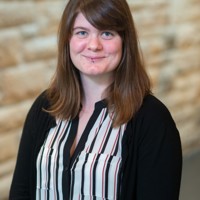 A great introduction to the key issues, materials, skills and techniques that all conservators – from homeowners to industry professionals – have to come to grips with when looking at traditional buildings.
"One of the key things I learned was the importance of maintaining and sustaining traditional skills as a viable career option going into the future. We cannot conserve our past effectively without the proper understanding of those past traditional skills."
Attending has enabled me to share ideas and to network with professionals and like-minded people in the field.