The Engine Shed today
The Engine Shed today
Our building was designed so it could be repurposed as needs and priorities changed, so it is a sustainable and flexible space.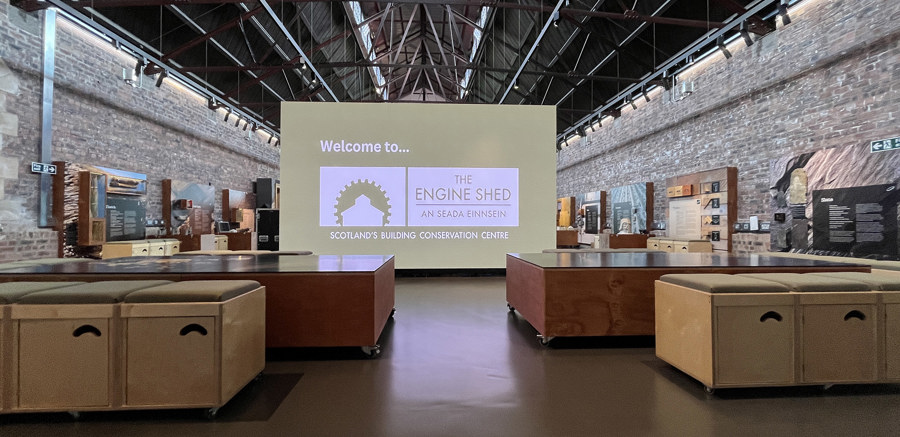 Today, the Engine Shed is a melting pot for a variety of people and we support our partners throughout Scotland and internationally. Our main space houses cutting-edge digital infrastructure to support our creative research capacity, including an immersive experience system, funded by the Arts and Humanities Research Council (AHRC). This equipment enhances the delivery of our learning, research and innovation projects.
The core aim of the Engine Shed is to share knowledge and expertise about building conservation. So our building's interpretation explores the use of traditional building materials, including metal, stone, slate, lime, paint, timber and thatch. It accompanies an architectural timeline that visualises how Scotland's built landscape has evolved over thousands of years.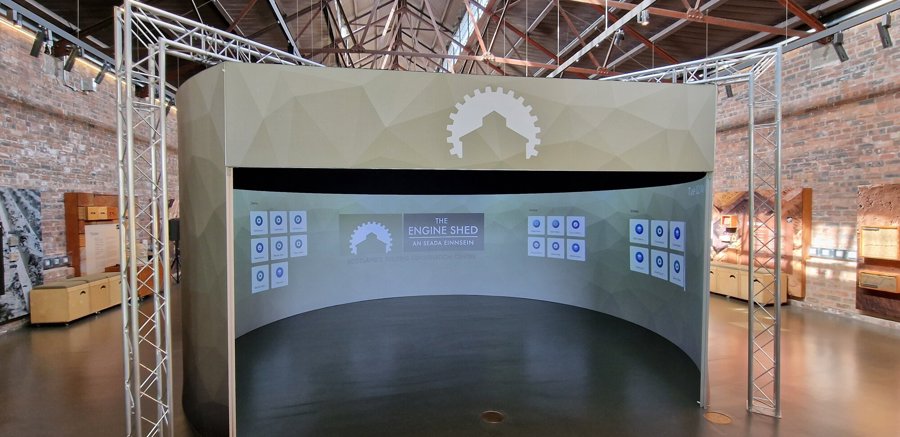 Forthside today
The Engine Shed's Forthside location is today an important regeneration zone within Stirling.
In its setting beside the River Forth, our building is clearly visible from the nearby train station.