Short courses
Whether you have a personal interest in learning more about traditional building conservation or you are a professional looking to undertake Continuing Professional Development (CPD), these short courses will develop your conservation knowledge and give you hands-on experience working with traditional Scottish building materials and methods.
Refine results
Filter by topics
Filter by duration
Filter by fees
Refine
Scottish architectural traditions
---
Starts - 28 August - 27 September 2019
9 days, £780
---
Discover the history of Scotland's architectural styles and construction technologies from the prehistoric period to the Modern Movement in the 20th century.
Course details
Building fabric and function
---
Starts - 11 - 25 September 2019
3 days, £240
---
Get an introduction to traditional Scottish building methods and a materials and how the separate elements of building fabric interact and function as a whole.
Course details
Traditional roof repairs
---
Starts - 9 January - 19 March 2020
10 days, £885
---
Discover the principal materials used to construct and cover Scottish traditional roofs. Explore the appearance, performance and deterioration of traditional roofing materials.
Course details
What our students say
It's one thing to hear about lime mortar in a lecture, but it's an entirely different experience to be able to point it out on a building, and have a go at mixing it.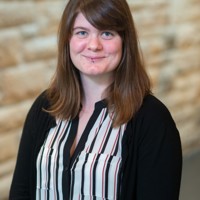 A great introduction to the key issues, materials, skills and techniques that all conservators – from homeowners to industry professionals – have to come to grips with when looking at traditional buildings.
"One of the key things I learned was the importance of maintaining and sustaining traditional skills as a viable career option going into the future. We cannot conserve our past effectively without the proper understanding of those past traditional skills."
Attending has enabled me to share ideas and to network with professionals and like-minded people in the field.