Conservation of non-ferrous metals
Discover the issues associated with non-ferrous metals in Scotland's historic built environment. Study materials including bronze and brass, their cultural significance and how they've been used in traditional buildings.
Material
Accreditation
Download a prospectus for more information on the diploma and short courses.
Temp prospectus link
Fees
As a stand-alone short course:£330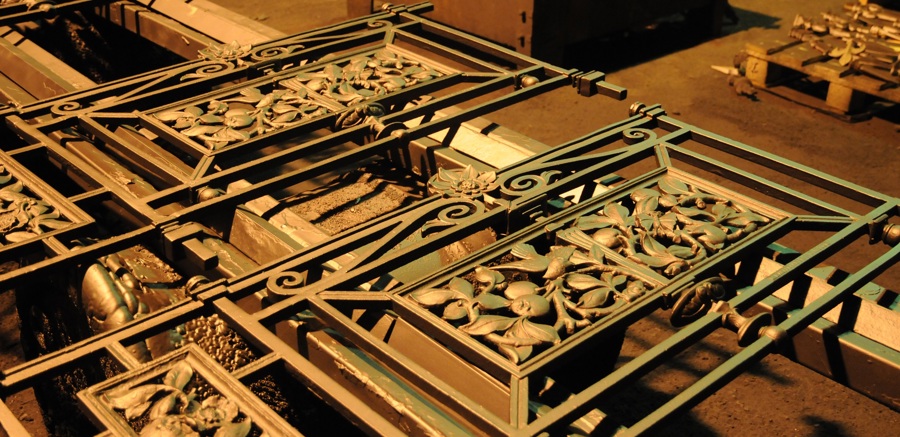 Explore a range of issues associated with the manufacture and use of non-ferrous metals in Scotland's historic built environment. In particular, learn about the architectural use of bronze and brass.
What you'll learn
Gain an overview of the cultural significance of non-ferrous metals in Scottish architecture and construction from the medieval period to the 20th century, and the diversity of items manufactured in non-ferrous metals including:
window and door ironmongery
gas and electric light fittings
sanitary pipes and fittings
roof coverings and ornament external statuary.
Learn the fundamental characteristics and physical properties of non-ferrous metals and the metallurgical processes for producing alloys.
Repair principles 
This course will teach students current conservation repair principles and how to undertake appropriate repairs, from initial survey and documentation, assessment of fabric condition and diagnosis of the causes of defects, deterioration or mechanical failure, through to specification, procurement and on-site repair of existing or installation of new material. 
Everything you learn on this course will be in the context of current principles of conservation best practice.
If you are interested in studying copper, lead, zinc and non-ferrous alloys in more detail, sign up to our Traditional Roofing Repairs course.
Topics covered
Historic use of non-ferrous metals
Scottish industrialisation
Material processes
Manufacturing processes
Repair and conservation technqiues
Maintenance
Health and safety
Register your interest
Course content
Hands-on workshop/lab activities
This course is taught by national and international experts, through a mixture of lectures, hands-on experience, and site visits.
Assessment
Short courses are not formally assessed. Students will be awarded a certificate upon successfully completing this course. Anyone looking for a formal qualification can study our full diploma course or separate units.
What our students say
It's one thing to hear about lime mortar in a lecture, but it's an entirely different experience to be able to point it out on a building, and have a go at mixing it.
Attending has enabled me to share ideas and to network with professionals and like-minded people in the field.