Mortars, plasters, and renders - Part 2
Learn about the development and use of mortars, plasters and renders in traditional Scottish structures, including innovations.
Material
Accreditation
Download a prospectus for more information on our diploma and short courses.
Temp Prospectus link
Fees
As a stand-alone short course:£420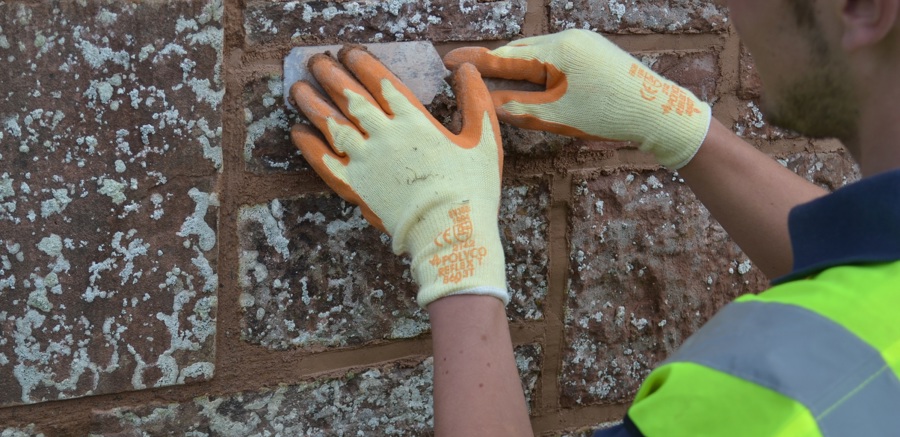 Explore the use of limes and other cementing binders in mortars, plasters, renders, harling, lime wash and plastic repairs, in traditional Scottish buildings on this short building conservation course.
What you'll learn 
Discover the history, development and use of mortars, plasters and renders in a wide range of traditional Scottish structures. This will include innovations in production and application that developed during the 19th and 20th centuries.
You'll also learn how to assess all relevant aspects of a site, including exposure levels, substrate condition, and type.
Our experts will give you guidance on the practical application of:
mortars
plasters 
renders 
traditional harling 
You'll learn the full process, from substrate preparation (vegetation removal, cleaning, cutting back stone etc) to the aftercare of cured materials. You'll also learn the technical requirements of each. 
Topics covered
Mortars in construction
Origins of limes, cement and clays
Plaster and render application
Conservation and repair methods
Course content
Hands-on workshop/lab activities
This course is taught by national and international experts, through a mixture of lectures, hands-on experience, and site visits.
Potential site visits
Final site visits for 2019 are still to be confirmed, but past visits have included: Grandison Plaster workshop, Peebles; Bannockburn House; Edinburgh Castle; Moray House, Acheson House, Holyrood Palace, Croft-an-Righ (Edinburgh); Laurieston House, Saint Andrews in the Square, Britannia Panopticon, City Chambers (Glasgow).

Assessment
Short courses are not formally assessed. Students will be awarded a certificate upon successfully completing this course. Anyone looking for a formal qualification can study our full diploma course or separate units.
What our students say
It's one thing to hear about lime mortar in a lecture, but it's an entirely different experience to be able to point it out on a building, and have a go at mixing it.
Attending has enabled me to share ideas and to network with professionals and like-minded people in the field.